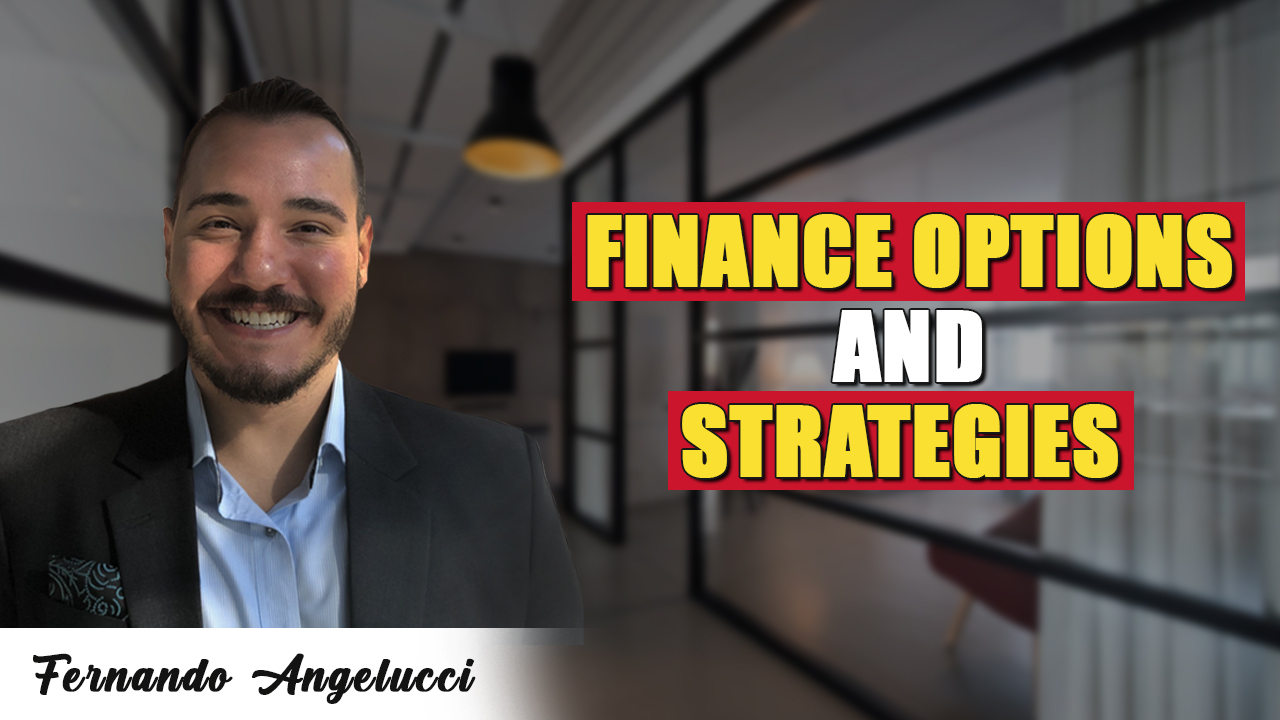 In this episode, Fernando would like to talk about finance options and strategies when it comes to self-storage. 
Starting from the end then move his way to the beginning. 
The last on the list for Fernando's finance options is to have stabilized senior debt that is non-recourse. 
A non-recourse loan means that even though you are signing for it if anything happens. For instance, if the market goes down you are not liable for that loan.
This is one of the best types of loans to get to limit your liability.
Usually, to get these seniors loans, these what they call "the stabilized debt", the property has to be at its maximum potential. It has to be fully occupied, it's bringing a high revenue and net operating income as much as possible. 
A non-recourse type of loan is one of the most favorable because it has longer terms and has lower interest rates.   
Your next finance option for your property can be a bank loan. This is a recourse loan meaning that you are fully liable regardless of what happens in the market.
If you want to learn more about the other types of financing options and strategies that Fernando is willing to share just continue watching this video.  
Fernando O. Angelucci is the Founder and President of Titan Wealth Group. He also leads the firm's finance and acquisitions departments. Fernando Angelucci and Steven Wear founded Titan Wealth Group in 2015, and under his leadership, the firm's revenue has grown over 100% year over year. Today,
Find out more at
https://www.thestoragestud.com
Listen to our Podcast: https://thestoragestud.podbean.com/
Titan Wealth Group operates nationwide sourcing off-market investment properties for Titan Wealth Group's acquisition as well as servicing a network of thousands of active real estate investors worldwide. Prior to founding Titan Wealth Group, Fernando worked for Dow Chemical, a Fortune 50 company, rolling out a flagship product estimated to gross $1B in global revenues.
With an engineering background, Fernando is able to approach real estate investing with a keen analytical mindset that allows Titan Wealth Group to identify opportunities and project accurate pictures of future performance.
Fernando graduated from the University of Illinois at Urbana-Champaign with a B.A. degree in Technical Systems Management.
Titan Wealth Group was founded in 2015 with the vision of gathering individual investors that have the means to invest but lack either the time to find high-yield investment opportunities or the access to these off-market deals. All too often, founders Fernando Angelucci & Steven Wear came across investors who had deployed their capital only to regret the lack of consistency or degree of returns their investments were producing. In response, Titan Wealth Group provides access to highly-vetted real estate secured investments and off-market acquisition opportunities primarily in the Greater Chicago MSA. Today, Titan Wealth Group not only assists individual investors but has grown to support the acquisition goals and capital deployment of investment groups, private equity firms, and real estate investment trusts (REITs).
As a facilitator of wealth growth, Titan Wealth Group believes that success is not limited to the sum of our efforts and is infinite with what can be accomplished through partnership.
#SelfStorage #RealEstateInvesting #AlternativeFunds